Packaging Design
Packaging deserves to feel just as special as the product inside of it. Dazzle your customers with artful packaging that makes an impact.
Aroma Sutras Bath Tea
Custom illustration and double-sided envelope design with cutout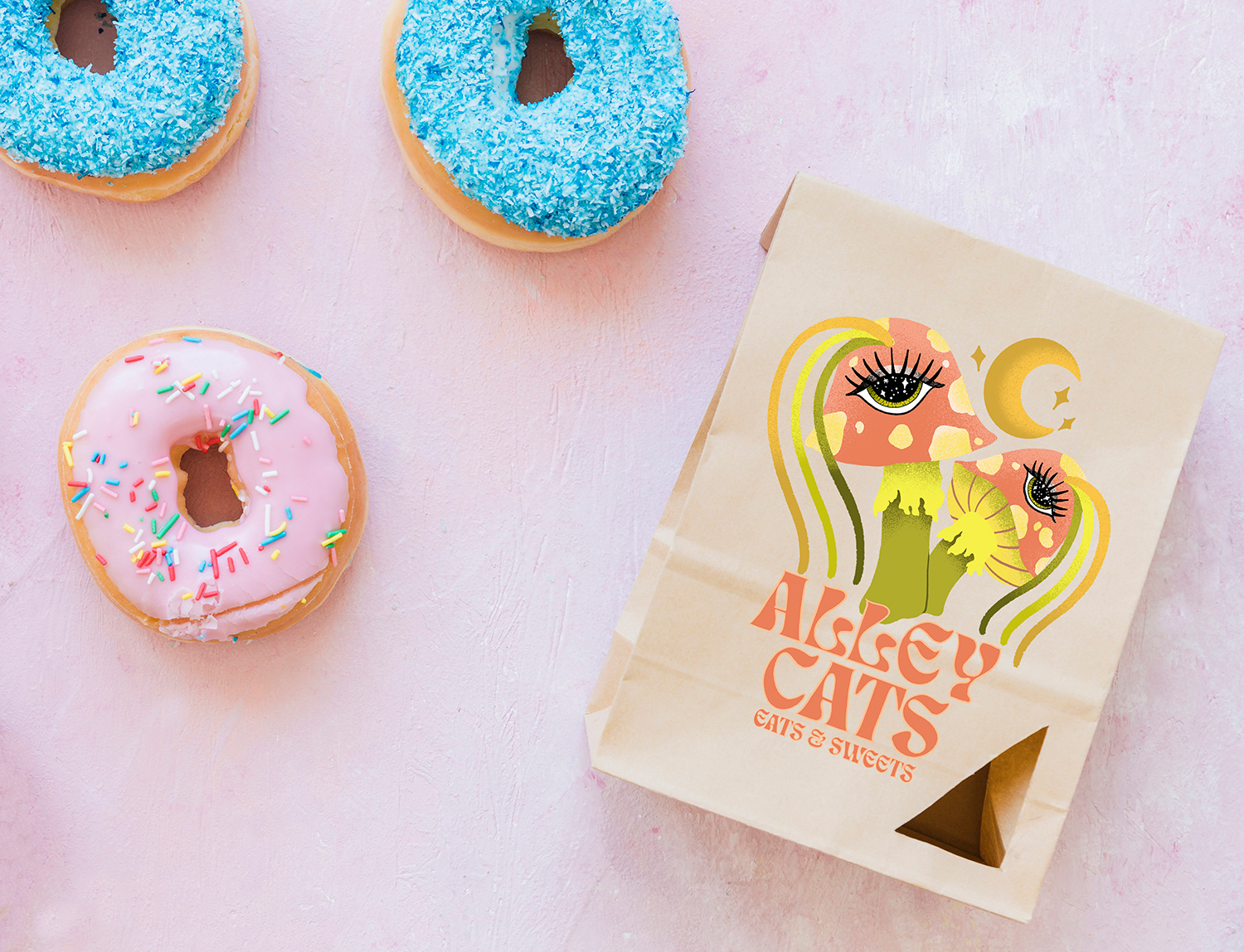 Aroma Sutras Bath Tea
Fun illustrative assets and to-go packaging design for a food truck client.
Divination Dice
Custom illustration and drawstring bag design with accordion-style information booklet layout and design and two sets of custom designed and illustrated dice.
Age of Aquarius Perfume
Custom illustrated branding and label design
The Spellbinding Blend
Custom illustration and packaging design for locally roasted coffee beans.
Vibe Crystals
Backer card design with custom illustration
Stupa Incense Packaging
Custom illustrations and packaging design, with custom evil eye incense holder
Divine Love Ritual Kit
Multi-piece custom packaging design, with main bag,  3 individual herb bags, potion bottle and essential oil label 
Money Magick Ritual Kit
Multi-piece custom packaging design, with main bag and 5 individual herb bags